Search for your air filter.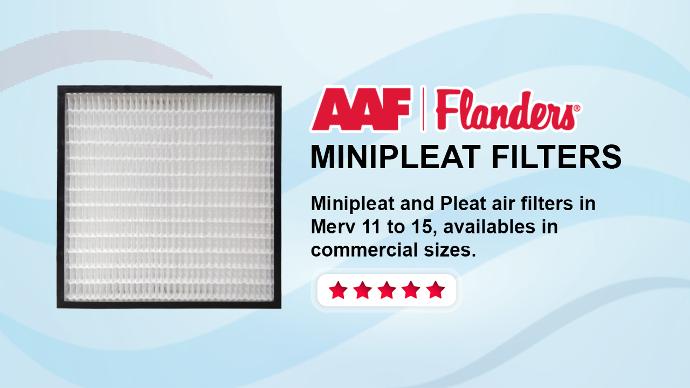 MINIPLEAT FILTERS
This air filter was designed to remove the finest particles. It uses a media to capture small and large particles with minimum air flow restriction. This filter has a higher surface area than pleated filters.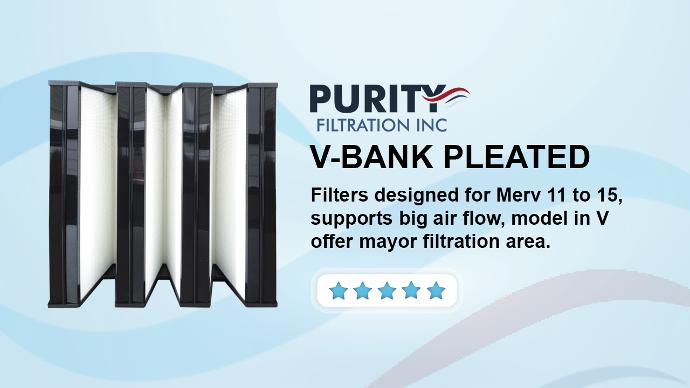 MINIPLEAT V-BANK FILTERS
This filters offer a series of exclusive benefits thanks to their V-shaped design, among them we find that the area of ​​the filter media is much larger than a normal filter, another is a reduction in pressure drop throughout the life useful filter.

Allows us to optimize the air quality in your facilities